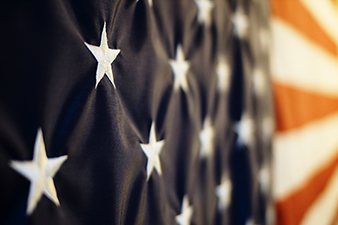 Apogee Solutions is proud to be both a certified Economically Disadvantaged, Woman-Owned Small Business (EDWOSB) and a certified Woman-Owned Small Business (WOSB).
The creation of a rule to increase federal contracting opportunities for Woman-Owned Small Businesses (WOSB) was authorized by Congress in 2000. Since that time, the Small Business Administration (SBA) took a number of steps to study and analyze the market, including looking at participation by women-owned small businesses across all industries.
Some of the components of the Women-Owned Small Business rule include:
To be eligible, a firm must be 51 percent owned and controlled by one or more women, and primarily managed by one or more women. The women must be U.S. citizens.
The firm must be "small" in its primary industry in accordance with SBA's size standards for that industry.
In order for a WOSB to be deemed "economically disadvantaged," its owners must demonstrate economic disadvantage in accordance with the requirements set forth in the final rule.
The final rule identifies 83 industries (identified by "NAICS" codes) in which women-owned small businesses are under-represented or substantially under-represented in federal procurements.
There are no "caps" on the size amount of a contract award made to an EDWOSB or WOSB. In addition, as of October 14, 2015, the National Defense Authorization Act (NDAA) for Fiscal Year 2015 allows "sole source" awards to WOSBs or EDWOSBs in appropriate circumstances.