Apogee Solutions proudly operates in six states and the District of Columbia.
Our employees work in over 37 different physical locations, primarily on military installations, in support of their Government customers.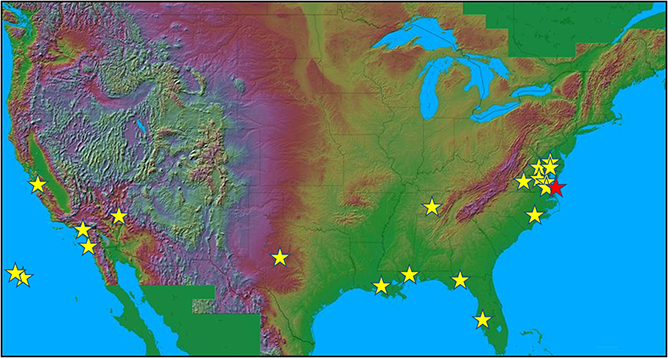 Primary locations include:
Quantico, VA; Fort Eustis, VA; Fort Lee, VA; Camp Lejeune, NC; Cherry Point, NC; Bethesda, MD; Tampa, FL; San Antonio, TX; Camp Pendleton, CA; Balboa, CA; 29 Palms, CA; Palo Alto, CA; and Pearl Harbor, HI.