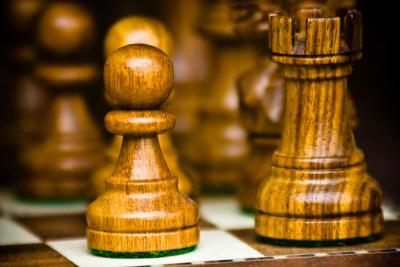 Apogee Solutions uses a proven management process to assign responsibilities; analyze requirements, and develop execution plans to meet established expectations. Our Project Manager (PM) continuously coordinates with and updates the Government on a regular basis regarding mission support and progress. Our PM has the authority to run the program and the bottom line authority, accountability, and responsibility to make decisions that affect cost, schedule, and performance. 
In support of the Army's Training and Doctrine Command (TRADOC), Apogee Solutions supports the Army Capabilities Integration Center (ARCIC) to facilitate Army decisions for Information Operations (IO) and Homeland Operations (HLO) and Defense Support of Civil Authorities (DSCA) Capability Development and Integration.  This includes extensive involvement with Capability Based Assessments (CBA), Initial Capabilities Documents (ICD), Capabilities Development Documents, Capabilities Production Documents (CPD), Concept of Operations (CONOPS), Concepts, and Operation Orders (OPORDs), plus a thorough understanding of the impact of Army Warfighting Challenges on the respective functional area, including implications and feedback for Doctrine, Organization, Training, Materiel, Leadership, Policy, and Facilities (DOTMLPF).
Apogee Solutions also supports the Navy's Bureau of Medicine and Surgery (BUMED) Reintegrate, Educate and Advance Combatants in Healthcare (REACH) program focused on encouraging education for transitioning Wounded, Ill, and Injured servicemembers into medical field requirements supporting the Navy. The REACH program is one of Navy Medicine's initiatives to recruit and employ wounded warriors into civil service medical positions. The program is for Sailors who are expected to receive a 30 percent or greater disability rating after going through the medical board process and who are committed to pursuing a career in health care. 
Risk Management Through Apogee Solutions
Apogee Solutions places a special emphasis on Risk Management for operations, engineering design and development, and technical verification. Our management approach authorizes our PM to make the right decisions necessary to ensure Apogee Solutions is responsive and minimizes risk to the Government. 
Experiment Design and Execution Functions
Within the Joint Community, Apogee Solutions focused on transformational refinement of current command and control capabilities by performing experiment design and execution functions at Combatant Command headquarters. Apogee Solutions personnel validated the current and future operating environment and threat representation in the development and maintenance of live, virtual, constructive training, modeling and simulations, experiment development (collective training), and mission rehearsal exercise. Wealso provided exercise support and management; modeling and simulation; joint intelligence, surveillance and reconnaissance; and program management.
Extensive Experience in Telecommunications and Satellite Communications
Apogee Solutions provided technical MILSATCOM support to Air Combat Command by defining technical requirements and providing solutions for MILSATCOM requirements.  Our experts defined requirements, determined lifecycle (including integrated logistics) support, and provided analysis, planning, recordkeeping, and engineering support for Air Force requirements.  Apogee Solutions provided quick-reaction engineering and technical support for MILSATCOM during scheduled and unscheduled periods.  Our technical field experience with the USAF was invaluable to the Government, ensuring proper identification of requirements, planning support for contingencies, and providing quality control before acceptance of contracted systems.