We are committed to helping our employees and their families lead healthy, productive lives.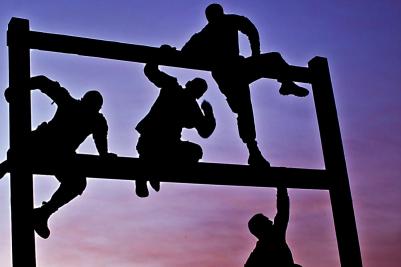 Our benefits packages and wellness programs help our employees succeed at work and at home. Apogee Solutions offers a wide array of plans in its flexible benefits program with options that allow each employee to structure a benefits package tailored to meet his or her family's needs. Apogee Solutions offers an industry-leading benefits package that features: 
Medical Insurance Plans with Anthem Blue Cross and Blue Shield 

Company contributes 50% of the monthly premium for employee 

Dental Insurance through Delta Dental with $1,500 annual payment maximum 
A low cost Vision Plan through VSP, a national vision insurance plan 
A Flexible Benefits Plan with both Medical and Dependent Care 
Employee Assistance Program through Magellan Healthcare 

Free online website with health and wellness information 
Counseling services available 
Free annual consult with Attorney 
Free annual consult with financial advisor access 

10 Paid Holidays per year 
16 Days of Paid Time Off 
Participation in Apogee Solutions Safe Harbor company match 401(k) Plan 
Bereavement Leave 
Short Term Disability for qualifying events
Many states and municipalities have laws related to leaves of absence and paid time off that include family and medical leave, paid sick leave, small necessities leave, leave for victims of domestic violence, etc.  Apogee Solutions is committed to complying with all state and local laws in addition to federal laws.  Additionally, Apogee Solutions is committed to meeting all contract obligations as it relates to time off and leaves of absence.  For specific questions, please contact Human Resources.